A Leader in Experience-Driven Mixed-Use Developments
With expertise in both mixed-use and healthcare-anchored developments, we excel at cultivated experiences that drive success for tenants, deliver long-term value for financial partners and enhance the local community.
Deep Experience
We bring deep knowledge and a proven track record to ensure every project runs smoothly.
Effective Decision-Making
We make effective decisions that allow us to proactively address challenges before they arise.
In-House Expertise
Our team streamlines development in a way that enhances both quality and efficiency.
Speed to Market
Our team is adept at meeting tight timelines and crucial milestones in competitive markets.
Featured Projects
Featured Project
Birkdale Village
Birkdale Village offers the very best of living, shopping, dining and entertainment encompassed in a Nantucket-style Main Street village.
Featured Project
Phillips Place
Centered along SouthPark's main street, Phillips Place is known for providing an upscale, curated experience for discerning shoppers and gourmets alike.
Featured Project
Sharon Square
Classic architecture with market-leading features and amenities, Sharon Square is centered in the bustling SouthPark neighborhood of Charlotte.
Featured Project
Metropolitan
Located adjacent to uptown Charlotte and positioned along Little Sugar Creek Greenway, Metropolitan offers retail, residential, dining and entertainment in a convenient, pedestrian-friendly, urban mixed-use environment.
Under Development
Midtown
Midtown is a healthcare-anchored mixed-use development that will give patients, their families, office tenants, hotel guests, residents and visitors access to wellness, retail and hospitality in a welcoming and walkable amenity rich environment.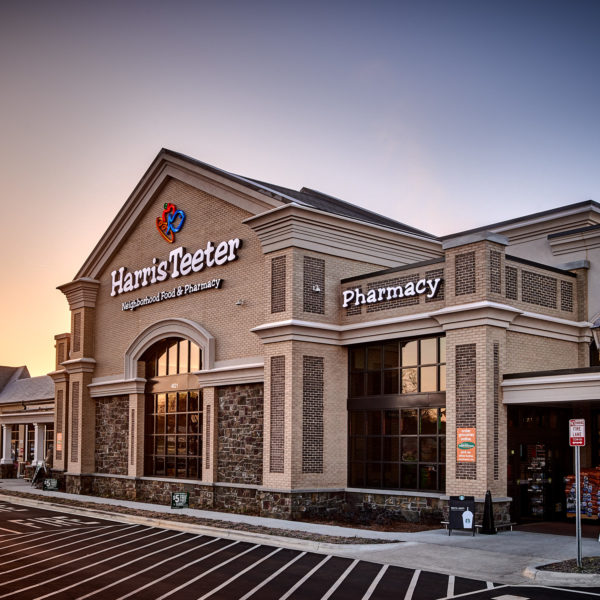 Berewick Town Center
With shops, restaurants, offices and apartment communities, Berewick's 92-acre Town Center provides retail, restaurants, medical office and multifamily housing in a walkable town center.
Legacy Projects